This past weekend I had the pleasure of going to my first con of the year – Fan Fest Chicago!
Back in January, Wizard World announced their first Fan Fest, to be held in Chicago on March 7 & 8. This convention was added as a "thank you" to loyal Wizard World fans, and featured weekend passes priced at just $25, and one day passes at $15.  Compared to WW Chicago Comic Con's prices – that's a steal! ($100 for the weekend, and $40-$60 for a day pass) Of course, if you decided to get a VIP pass for one of the special guests, the prices are right back up where they normally are.

They had a decent amount of Special Guests at this con all things considered: 14 actors from various tv shows/movies and one WWE Diva. The size of this convention is much, much smaller than Chicago Comic Con or C2E2, but larger than the small cons like Chicago Star Trek Con and Chicago TARDIS.  If you've never been to any of these, here was the floor plan for the con. It took up about half of the convention hall, when a con like C2E2 would take up 90%, and Chicago Comic Con would be so large it takes up the majority of two halls. (Chicago TARDIS/Star Trek Con only take up a handful of banquet halls at a hotel.)
The con itself was nice. A good amount of vendors placed around a couple of rows of artists.  There was also an arcade that had over a dozen free-to-play games:
And a Game Lending Library, that had hundreds of board/card games available to play for free:

There were a bunch of tables in that area reserved just so you could sit down with your buds and play a game!
My dad, my Boyfriend and I played a game of Catan Germany for about an hour.
On Sunday there was even a Quidditch team who helped teach the little ones how to play:
Programming was pretty much a joke at this convention. Almost all of the Special Guests were featured in their own Q&A – however, every guest panel took place at the Show Stage:

Which was a small stage with two chairs and two speakers… that was right next to the one place you could buy food, and in front of the stage were tables and chairs for people to eat their food. So, if you were planning on going to a "panel", it was best to get there with plenty of time, in hopes someone might be done with their lunch so you could find a place to sit, or else you were standing. And if you didn't nab a seat in front of the speakers, good luck trying to hear, because the con played music the entire time. And the icing on the cake? The Guest panels were 15 minutes long. That's it. Barely any time at all!  For the panels I went to, a staff member stood in the audience with a microphone, and fans lined up behind her to ask their questions to the guest on stage. Not many questions could be asked though, because of the short amount of time allotted.
In my opinion, of the panels I went to, the best guest panel was, by far, the last guest panel. Eddie McClintock from Warehouse 13. I've never even seen that show, although I do believe I've seen Eddie on a smattering of different shows as a one episode deal.

He danced his way to the stage, spoke a short while with the interview guy, then, when it came time to answer fan questions…

… He left the stage, and stood face to face with the fans asking the questions. He gave them all hugs too. Nice guy!
In case you missed it earlier in the post, my JimBobs decided to tag along with me to Fan Fest.
And naturally they wanted their pictures taken on the red carpet!
On Saturday only, they also had a screening room. This was a separate room from the show floor, with seating and a screen.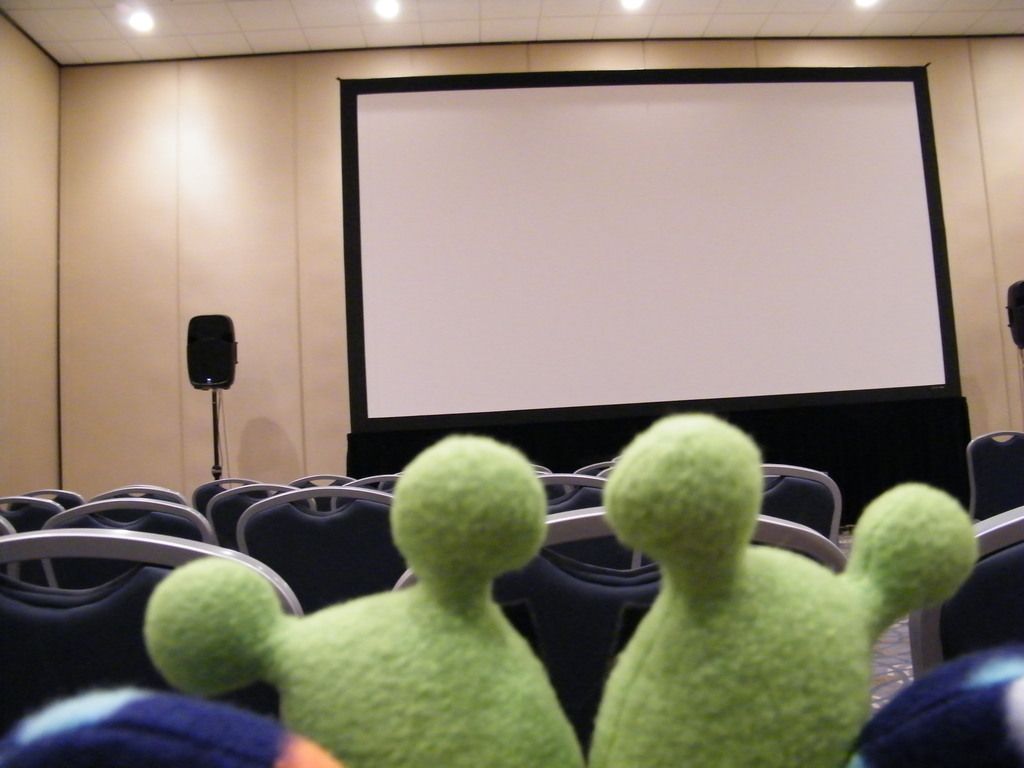 We went to three screenings on Saturday – Episode 2 of CSI: Cyber, a "terrible movie": Fantastic Four made in 1994, and an indie film called Wolfcop. CSI was probably the most packed, although when I say that, I mean… maybe 50% full.
Of course, there were people in costume at this convention too! I'll end with some of the pics I got: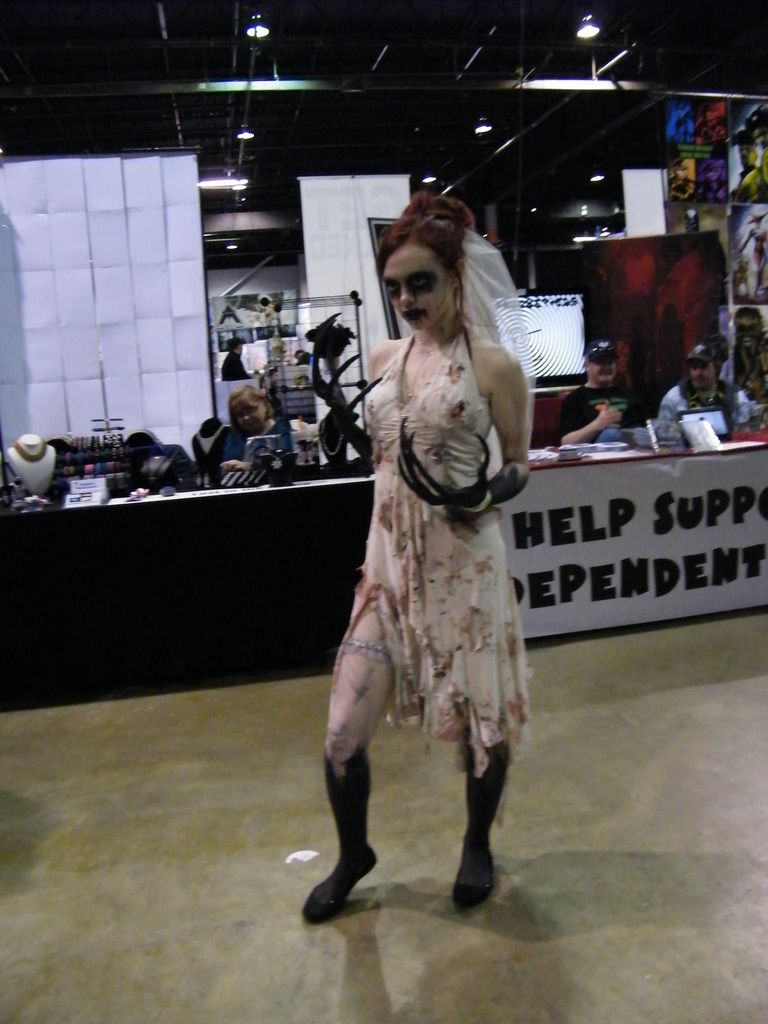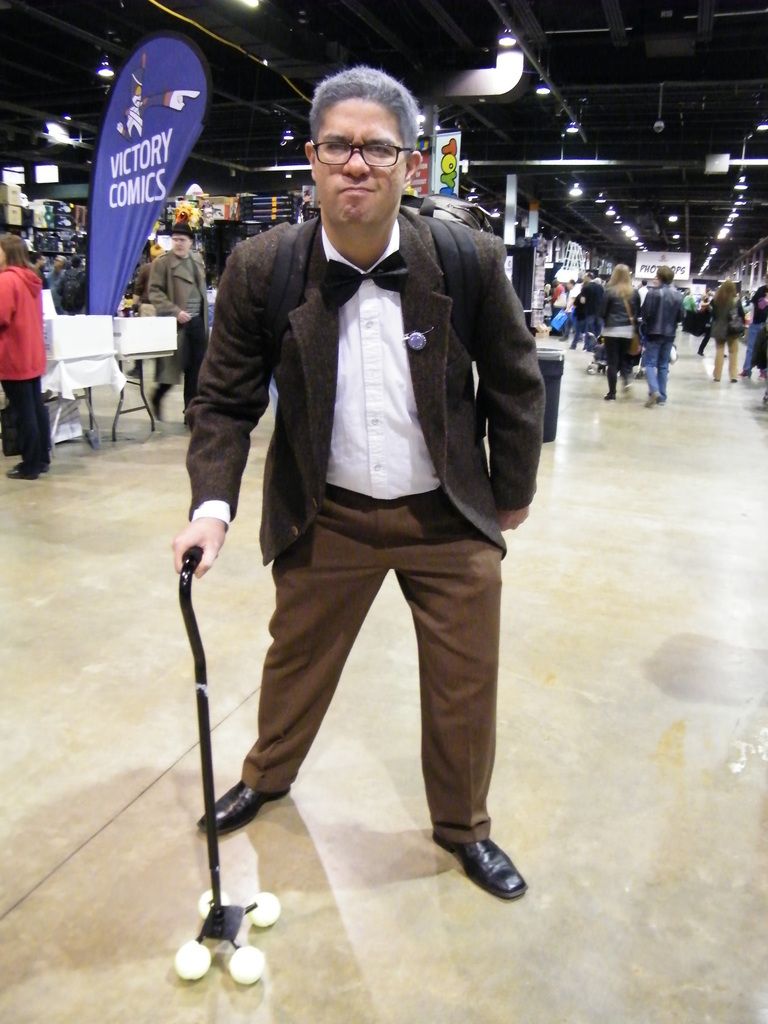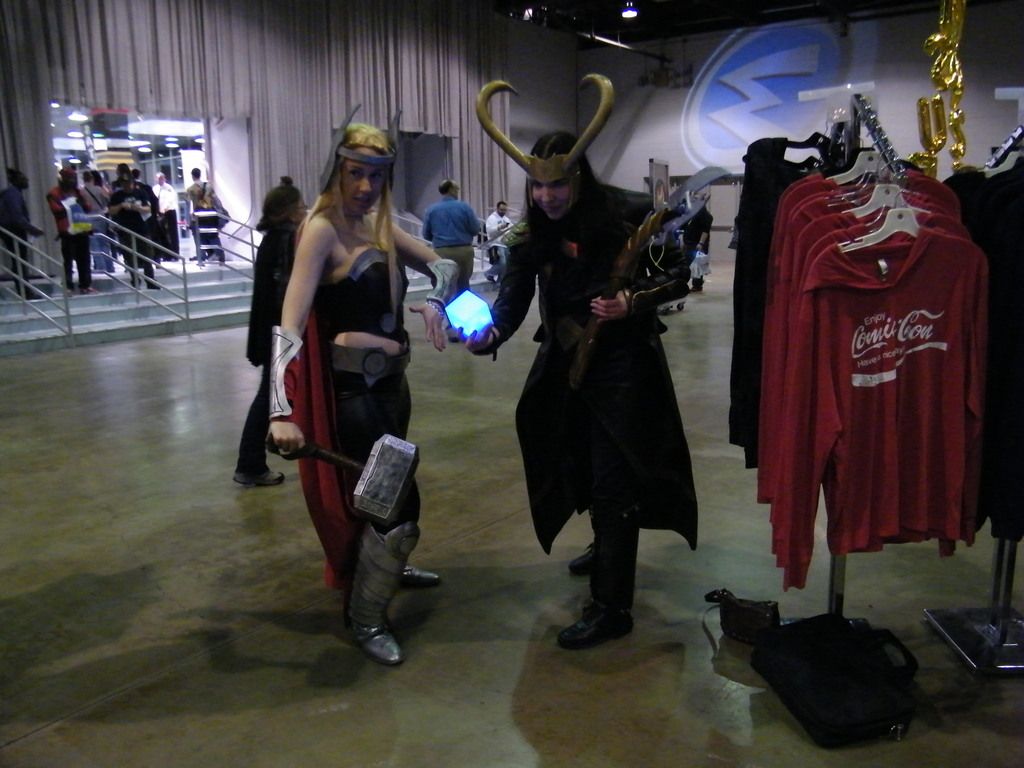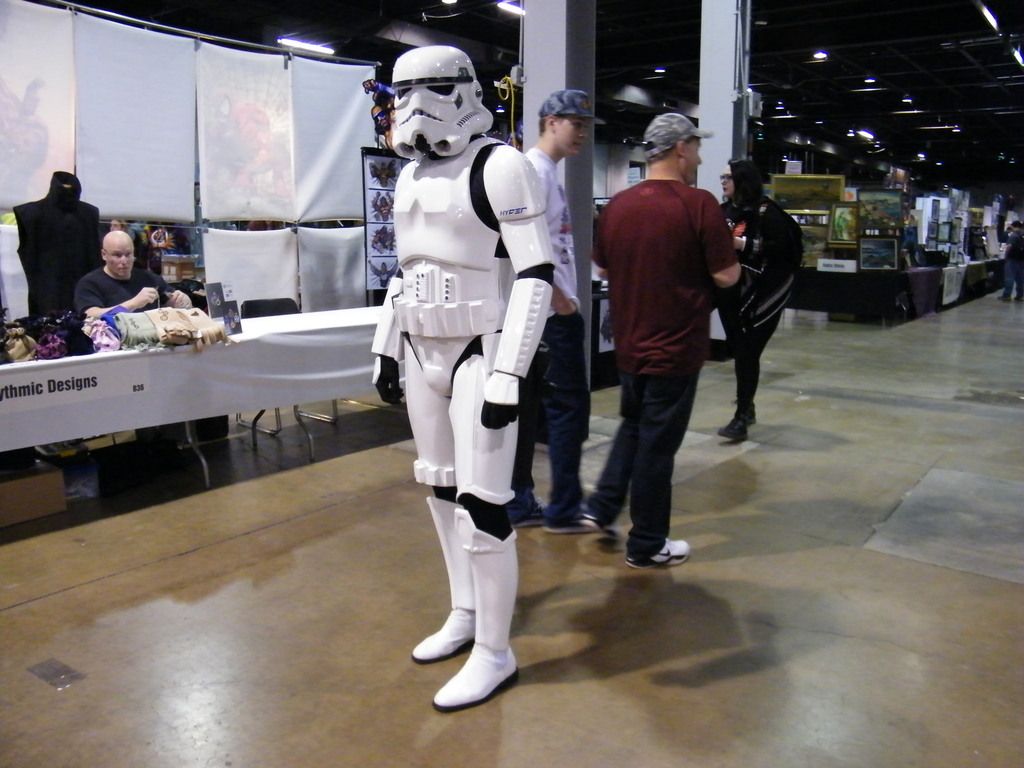 Overall the con was pretty cool. It wasn't nearly as packed, fan wise, as other conventions, and was certainly smaller. And for the price, that's pretty acceptable. I had fun, and so did my dad and my Boyfriend. Here's hoping Fan Fest Chicago be back next year!