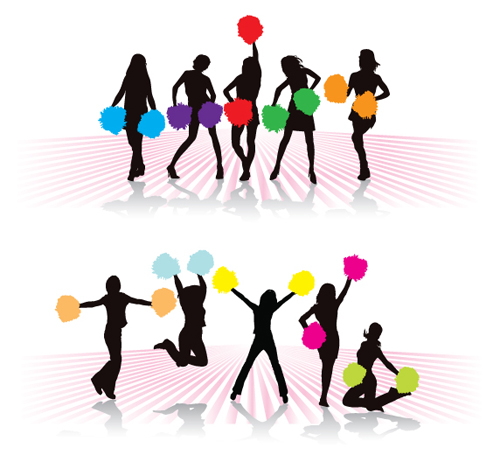 As part of the Iggle Fitness April challenge we have asked you to give something up. Whether it is a bad habit or eating/drinking things that are bad for you, breaking a habit is a very difficult thing and we wanted to give you some extra support with some hints on how to successfully kick those bad habits to the curb.
1. Ensure you have a support network or at least an accountabilibuddy.
Having people who genuinely want you to succeed will make breaking a habit much easier. Having people to talk to and encourage you and support you through the tougher days is priceless. If you're already a follower @igglefitness or a member of the forum, you've got a ready-made support network! If you ever feel like you need any extra support all you need to do is ask and we'll be there for you. We are also expanding the ways in which we can be there to support you and we have set up an Iggle Fitness Facebook page, an Iggle Fitness Instagram and an Iggle Fitness Pinterest page. Be sure to follow us wherever you are active, and don't forget to use the #igglefitness hashtag. We check it regularly!
2. Set realistic goals.
Realistic goals can be big, but they should be made up of small, measurable, doable actions to achieve them. Break your goal down in to small and easy to manage steps! Set up a journal or use a calendar to plan and then chart your progress. This will also give you a visual representation of just how well you're doing which is a great incentive.
3. Replace a bad habit with a good habit.
Giving up one bad habit can leave room to replace it with a new bad habit, so instead do make a point to counteract that with something positive. If you want to cut down on the amount of coffee you drink, replace each one you miss with a glass of water, if you want to cut down time online, replace with time with your family or going for a walk.
4. Forgive yourself for slipping; we all give in at some point or another.
The best way to deal with having a slip is to accept that it happened and move onwards and upwards. We are human, after all. Don't make excuses or beat yourself up about it – acknowledge and move forward with renewed vigor and determination.
5. Reward yourself!
It's hard work giving up anything and you deserve to be proud of and reward yourself for the progress you've been making, As part of your chart, decide what goals or time periods you feel would entitle you to treat yourself, whether it be buying that book you've had your eye on or maybe some new clothes to fit your new shaped body.
6. Be flexible with your methods!
What works for your bff may not work for you, and vice versa. Be willing to try new ways to achieve your goals, and keep an open mind. Evaluate as you go and re-examine your tactics as needed.
We hope this helps you at around the half-way point of the April wellness challenge. Have tips for your fellow iggles to achieve their goals? Share them with us in a comment!